WOMEN IN ENERGY GLOBAL STUDY 2021
'Delivering Insights On How To Retain Female Talent In a Changing World'
'Women In Energy Global Study 2021'
Delivering Insights On How To Retain Female Talent In a Changing World

NES Fircroft and Energy Jobline, in partnership with the Energy Institute and POWERful Women, are proud to present the third edition of the Women In Energy Global Study.
This edition of the annual report looks to highlight the barriers women in the sector are currently facing, as well as the opportunities that will allow energy firms to successfully attract and retain women in energy. 
Produced from the results of an online survey of 2500 energy professionals, the study investigates key topics within the gender diversity movement. This year focusing particularly on COVID19, Climate Change, Net-Zero, and the Energy Transition. 
The energy sector is in the middle of an exciting period of growth and innovation, with no signs of slowing. The findings presented in this report give an insight on how companies can navigate the post-COVID employment landscape by focusing on their strongest asset: people, ensuring the Net Zero workforce is one built up of unique mindsets.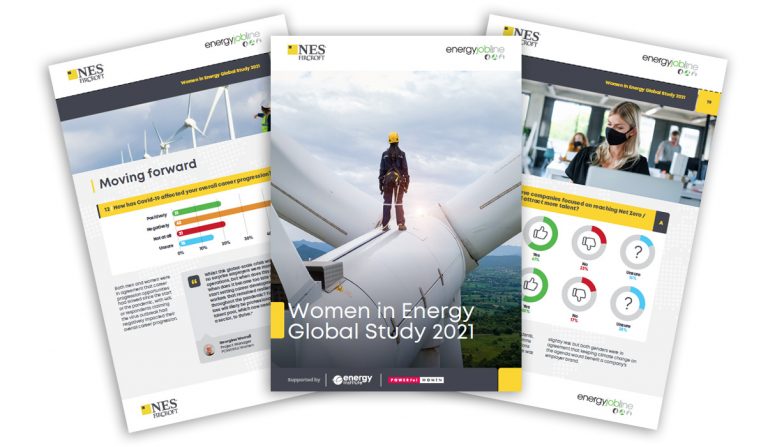 The Women in Energy Global Study 2021 was exclusively launched on 15th November at ADIPEC Exhibition and Conference 2021, UAE.
Click the logos below to find out more about each partner in this report.